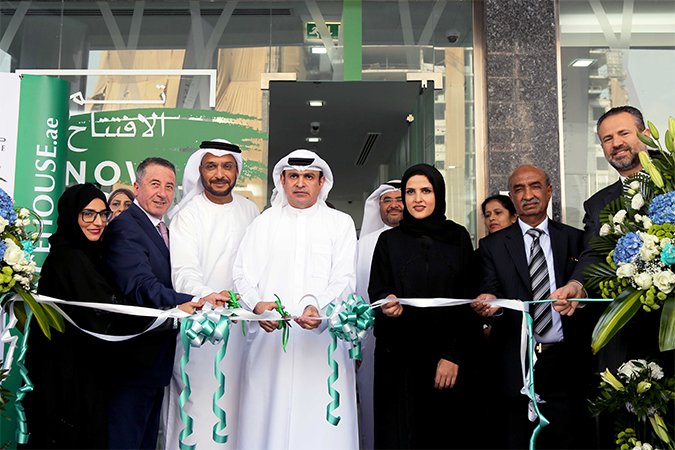 Abu Dhabi – 11 February 2018 – Insurance House P.S.C (IH) announced that it has opened its second branch in Dubai. This addition brings the total of the company branches to eight branches in the UAE.
The opening ceremony was held under the patronage of H.E. Sami Dhaen Al Qamzi, Director General of the Department of Economic Development in Dubai, and in the presence of H.E. Mohammed Abdulla Alqubaisi, Chairman of Insurance House, and members of the Board of Directors.
Mohammed Abdulla Alqubaisi, Chairman of Insurance House, said: "This is a manifestation of our set geographic expansion strategy. This strategic step will enable us to diversify and expand our customer base and play an even more significant role in the insurance industry."
Mohammed Othman, Chief Executive Officer of Insurance House said: "Ideally and strategically located in Deira, Dubai, the branch is an embodiment of our vision and our customer-centric strategy that's focused on being present and communicating to serve the highest number of our clients."
"In line with that vision, we have more branches planned to be opened this year," added Othman.
The opening of this branch brings the total of Insurance House branches to eight branches spread across the country. The new branch is equipped to serve customers Sunday to Thursday from 8:00 am to 4:00 pm and cater to their needs through a host of innovative insurance solutions for institutions as well as individuals.
Insurance House has demonstrated a remarkable turnaround in its business operations by registering a Net Profit of AED 8.12 million for the year ended 2017. This is a very encouraging sign for the Company, and augurs well for sustained profitable growth in the near future.